World Mental Health Day 2020
World Mental Health Day 2020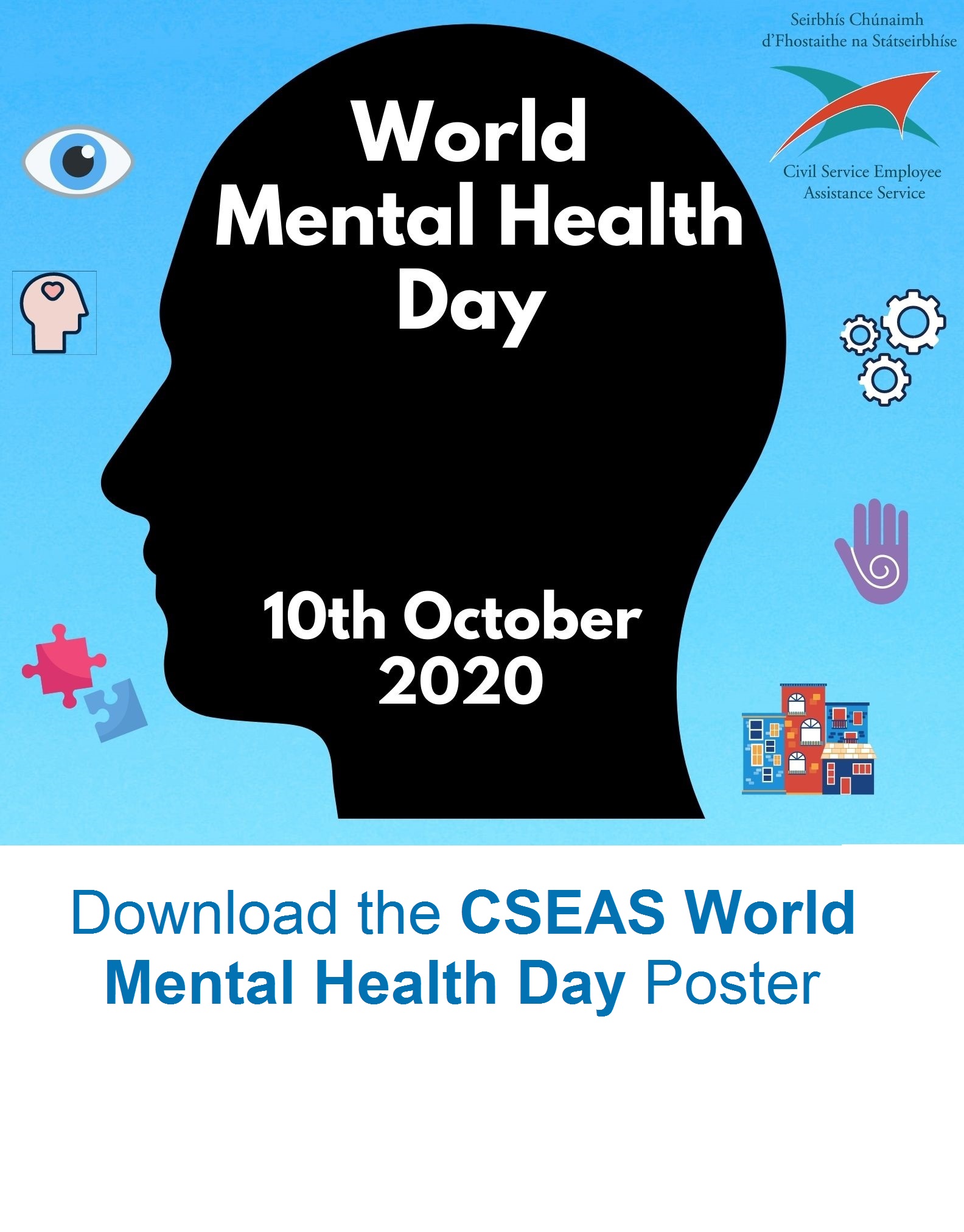 Minister of State Department of Health with responsibility for Mental Health and Older People Mary Butler very kindly agreed to take part in this CSEAS video for Mental Health Awareness Day on 10th October 2020.
The theme this year is Mental Health for All – Greater Investment – Greater Access. Everyone, everywhere.
The aim of the CSEAS World Mental Health Day video is to highlight how we can all contribute to reducing the stigma of mental health.
We can all ask ourselves "what can I do to help reduce the stigma around mental health?"
Some suggestions you could reflect on:
• Be aware of your own mental health
• Educate yourself about mental health issues
• Be aware of your attitude and comments about mental health
• Create an inclusive atmosphere between work colleagues in work or online
• Reach out and show an interest in your colleagues – you never know how someone is feeling
• Be open and have an interest in work colleagues connecting with you
We all have a role.
Know that the CSEAS is available if you need support in living with a mental health issue.
The CSEAS have a list of resources to assist you:
CSEAS Poster: Mental Health – The Dos and Don'ts
CSEAS Information Guide on Mental Health and Well being in the Workplace
CSEAS Leaflet: Good Mental Health in the Workplace
CSEAS Poster: CSEAS's 5 Minute Self Care