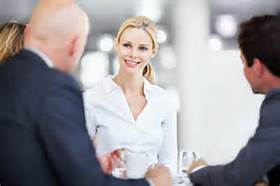 Most of us spend a considerable amount of time in the workplace. Occasionally challenges may arise for us in our place of work. Please see our list of resources below. An Employee Assistance Officer can offer information or emotional support.

Why not contact the Civil Service Employee Assistance Service for support or information?


CSEAS Resources

Civil Service Resources

The Civil Service Employee Assistance Service (CSEAS)

HR Units

Human Resources Management in the Irish Civil Service – here

Peoplepoint – Human Resources and Pensions Shared Service – here

Office of the Chief Medical Officer – here

Sick Leave Circular 12/2015 – here

Civil Service Alcohol and Drugs Misuse Policy – here

Irish Civil Service Pensions Information Centre – here

Irish Civil Service Circulars- here

HR Management in the Civil Service- here

Dignity at Work: An Anti-Bullying, Harassment and Sexual Harassment Policy for the Civil Service – here

State Resources

Healthy Ireland – A framework for improved health and wellbeing www.healthyireland.ie

Health Service Executive www.hse.ie

Health and Safety Authority www.hsa.ie

External Resources

Trade Unions

Mental Health Ireland – promoting positive mental health and well-being www.mentalhealthireland.ie

If you have a concern about wrongdoing* in your place of work, you can seek information and access to legal advice through the Speak Up Helpline at 1800 844 866, Monday to Friday 10am to 6pm. The helpline is confidential and is operated by Transparency International Ireland. A guide to Whistleblowing and Making a Protected Disclosure is also available at here.

*For a list of relevant wrongdoings, see s5(3) of the Protected Disclosures Act 2014.