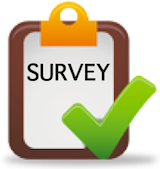 2016
In 2016 the CSEAS conducted a Civil Service-wide feedback survey. This was a follow-up to a survey conducted in 2013. The purpose of the 2016 survey was to:
– ascertain levels of awareness of the CSEAS and supports available from the Service
– invite feedback on the effectiveness of CSEAS communications and CSEAS service delivery
– gauge managers' awareness of how the CSEAS can support them in managing staff wellbeing issues
– conduct a comparative analysis with a similar survey undertaken in 2013
The CSEAS would like to thank everyone who participated in the 2016 survey and the HR managers who circulated the survey across the Civil Service.
Some highlights are listed below. The summary results from this survey are available to view at:
Civil Service Survey Summary Report 2016
Respondents

5,750 Civil Servants responded-thank you!

This is up 24% on 2013

Respondents as a total of serving staff was up to 18% from 15% in 2013

Awareness

88% of you were aware of the CSEAS

90% of those of you who were not aware of the Service would like to know more

80% of you who were aware of the Service indicated you would use the Service.

Opinions

87% of you, who had used the Service, said you would use the Service again

89% who had used the Service found the CSEAS effective

93% of you would recommend the CSEAS to a colleague

Line Managers

29% of you were line managers

The number of managers who took the survey was 2,042, up from 1,596 in 2013.

Managers were more familiar with their options in using the CSEAS than in 2013.

A higher percentage of managers had used the Service than in 2013.
2013
In late 2013, the CSEAS sought feedback on awareness of, and user satisfaction with, the restructured CSEAS (The CSEAS was restructured in June 2012). This was done via electronic survey which was e-mailed to HR Divisions for circulation to all Civil Servants.
The summary results from this survey are available to view below at:
Civil Service Survey Summary Report 2013